Gokova Webcam
Live images from the Always Windy, kitesurfing Gokova Bay Webcam. During the windy season from May to October, keep an eye out for the kites starting around midday, when the thermal wind kicks in. The image is refreshed every 10 seconds, so reload the page to get the latest one.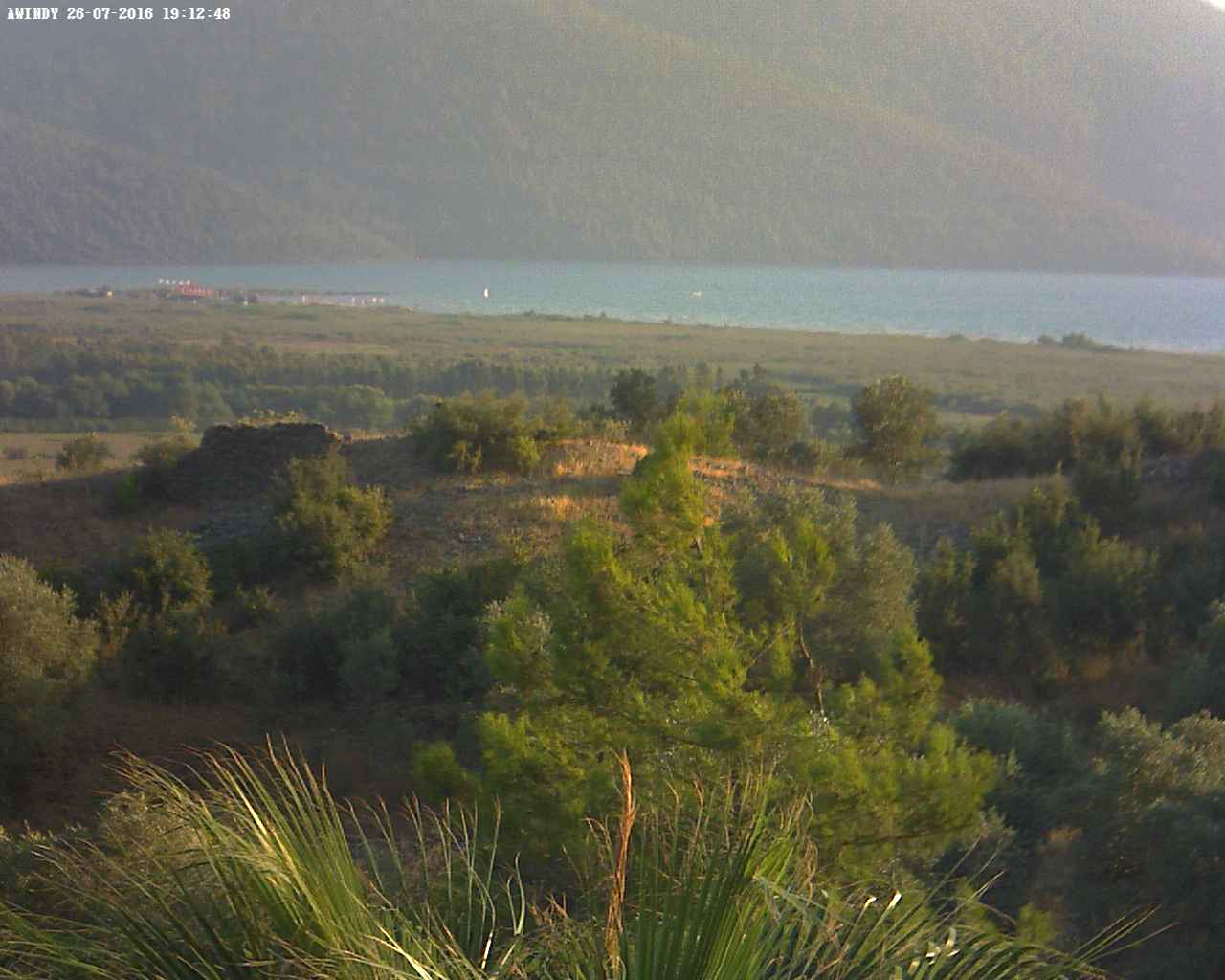 Gokova Weatherstation
Check out the live weather station mounted on the roof of the kitestation, right at the beach.

Aerial View
If the webcams are offline or if you would like to see a birds eye view of the bay, why not have a look at our aerial video of Gokova:
With a width of 3km's and shallow water for 150m out, the bay is suitable for all levels of riders.
There are no obstacles such as trees, buildings or rocks and with seven rivers entering the bay the water is clear, clean and not very salty!!
The beach is a 10 to 15 minute drive from Akyaka and accessible by car or by foot. There is an area designated for sunbathers and swimmers and facilities include toilets, showers and a restaurant. We also offer kit storage, a compressor and ADSL Wifi for Always Windy guests under the chillout tent at our beach station.
The Virtual Gokova Tour
To give you a better perspective of the size of the bay watch our first person view video of the bay while using a GPS route to visualise your position as you kite from one end to the other.